HYDRAFACIAL in London – Reveal your best skin ever
Your HydraFacial Clinic in London
The HydraFacial® is so much more than just a facial!
The HydraFacial treatment uses a revolutionary non-invasive skin resurfacing technology which works to restore youthful, healthy skin.
HydraFacial is a multi-stage treatment designed to detoxify skin and infuse it with hydration and nutrients for a beautiful, healthy glow. It works by removing dead skin cells and extracting impurities while at the same time enriching the skin with cleansing, hydrating and moisturising serums.
Hydrafacial does not just work on the surface, it works deep within the skin.
Treatment delivers immediate, visible and long-lasting results with no downtime or unpleasant side effects. HydraFacial help all skin types improving the appearance of fine lines, wrinkles, enlarged pores, congested skin, rosacea and hyperpigmentation.
Treatment delivers immediate, visible and long-lasting results with no downtime or unpleasant side effects.
The HydraFacial will help to reveal your best skin ever in 6 steps:
1.

Skin Detoxification

Lymphatic drainage helps to increase circulation of the lymphatic system, which increases blood flow to the area, bringing oxygen and nutrients to the cells whilst eliminating toxins. This restores hydration, tone and firms the skin.
2.

Deep Cleanse and Exfoliation

Dead skin cells are gently exfoliated with relaxing resurfacing to reveal new, healthy skin. Simultaneously, a serum containing lactic acid and botanical extracts is delivered deeply to cleanse and nourish the skin.
3.

Brightening

A gentle Glycolic and Salicylic Solution helps soften sebum and
impurities and planes away dead skin cells while peeing.
4.

Extraction

Remove blackheads and impurities from pores with painless suction whilst using serum of natural salicylic acid and honey extract.
5.

Hydration

HydraFacial Vortex-Fusion technology delivers a cocktail of antioxidants and peptides to hydrate the skin, leaving it plumped up and glowing.
6.

Rejuvenation

Red and infrared LED lights will reduce any redness and further stimulate the collagen whilst supporting the natural production of vitamin D.
WHAT KIND OF SKIN IS IT SUITABLE FOR?
The good news is that Hydrafacial is suitable for all skin types and skin concerns. Even sensitive skin is suited to this rejuvenating treatment. I can tailor your Hydrafacial to meet your specific skin requirements and advise on a specialised treatment serum and adapt the Hydrafacial to your skins needs.
Hydrafacial caters to all skin care needs:
Fine Lines and Wrinkles
Enlarged Pores
Brown Spots
Elasticity & Firmness
Even Tone & Vibrancy
Congested & Oily Skin
HOW OFTEN CAN I HAVE HYDRAFACIAL TREATMENT?
The frequency of treatment will depend upon the reason why you have the treatment – for skin health or rejuvenation. You can have a Skin Health Hydrafacials to maintain skin health once a month. It is also an excellent occasional treatment before a special event. For improving the appearance of fine lines, wrinkles, oily and acne prone skin and hyperpigmentation, you can have six treatments on a weekly basis.
WHAT'S THE SECRET TO SUCCESS?
A Unique tip!
The patented spiral tip of the HydraFacial Vortex-Fusion® serum delivery system and Hydropeel is what really sets the Hydrafacial apart from other treatments. The unique spiral design helps deliver the multistep Hydrafacial which cleanses, exfoliates and extracts impurities and dead skin cells, while at the same time replenishing vital nutrients including Hyaluronic Acid, Horse chestnut seed extract, red algae extract, Copper, Zinc and Magnesium Peptides.
In addition, HydraFacial also delivers powerful antioxidants to counteract damage by free radicals from pollution, sun and stress which can degrade the skin and accelerate the ageing process.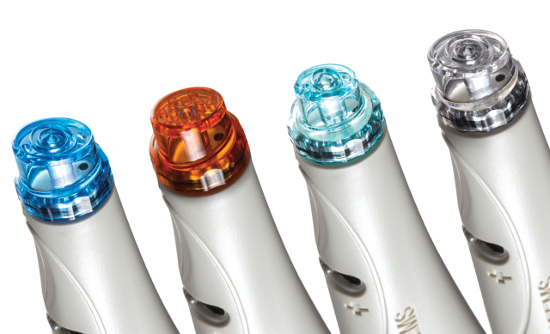 NEED A BOOST?
Tailor your treatment with HydraFacial super serums to address specific
skin concerns
Dermabuilder Boost
Super anti-aging booster.
This powerful dual peptide complex is designed to help stimulate collagen production, minimises signs of ageing, helps smooth the appearance of the fine lines and wrinkles while increasing skin firmness and enhancing skin elasticity.
Peel Boost
Acne treatment.
Minimises the appearance of acne, acne scaring, reduces
discolouration and evens skin tone.
Dr. Zo Brightalive Boster
This serum will rejuvenate and protect, hydrate, repair and radiate yourskin while addressing signs of ageing.
Dr. Zo Rozatrol Booster
Calms Rosacea.
Minimises the appearance of skin redness, while preventing future inflammation, helps restore and stabilise natural skin functions, targets oiliness, minimises pore size, replenishes hydration and supports a healthy skin barrier function.
Eye Treatment
Awaken and smooth the delicate eye area with energising green teaextract and citric acid, a natural skin brightener.
Painless and non-invasive
Gentle enough for all skin types
Reduces dark spots and hyperpigmentation
Diminishes fine lines and wrinkles
Improves acne and oily skin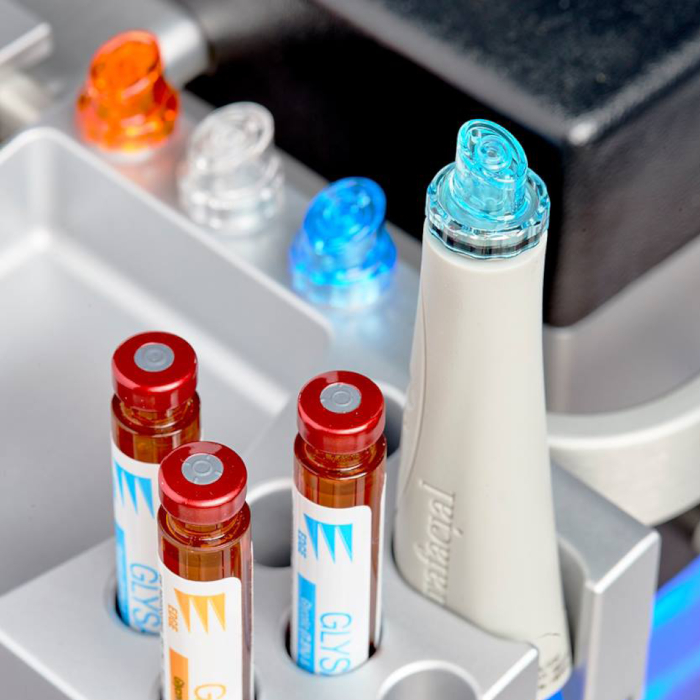 Brown Spots
Before and after image showing how HydraFacial can treat brown spots.
FINE LINES
Before and after image showing how HydraFacial can treat fine lines,

oily congestion
Before and after image showing how HydraFacial can treat oily congestion.
Hydrafacials to suit your skin concerns
Find our more about the Hydrafacials that personally fit your needs.
To book an appointment with us, call, email or book online.