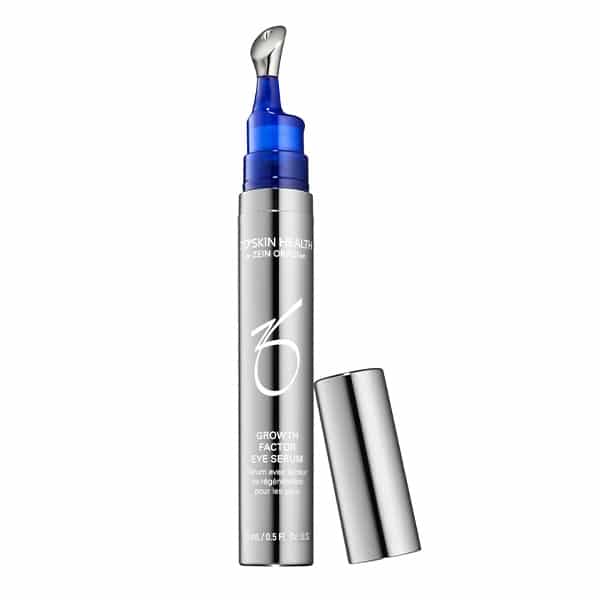 This eye serum targets deeper eye wrinkles, crease formation, hollowness + microcirculation decline. Cooling massaging applicator soothes the skin and re-invigorates the look of tired eyes.
Benefits
• Improves the appearance of expression lines + visibly smooths wrinkles
• Improves hydration + provides a filler-like plumpness
• Increase fibroblast division + production of Type 1 collagen for improved skin density
• Increases skin's content of hyaluronan
• Enhances microcirculation, protects capillary networks from disintegration
• Support overall eye skin health by detoxifying, alleviating puffiness, removing blood
pigments that can lead to dark circles and reducing effects of oxidative stress
Size
15 mL /0.5 Fl. Oz.
DIRECTIONS
Apply to clean, dry skin. Draw small, gentle circles into the eye orbital area in the AM/PM or as needed.
ACTIVE INGREDIENTS
• ZO® Growth Factor Technology – enzymatic + plant-derived growth factors support skin's natural restorative pathways
• Neuropeptide – fast-acting; improves the appearance of lines + wrinkles
• Sodium Acetylated Hyaluronate – fast-acting hydrator; plumps + visibly fills in creases
To book an appointment with us, call, email or book online.