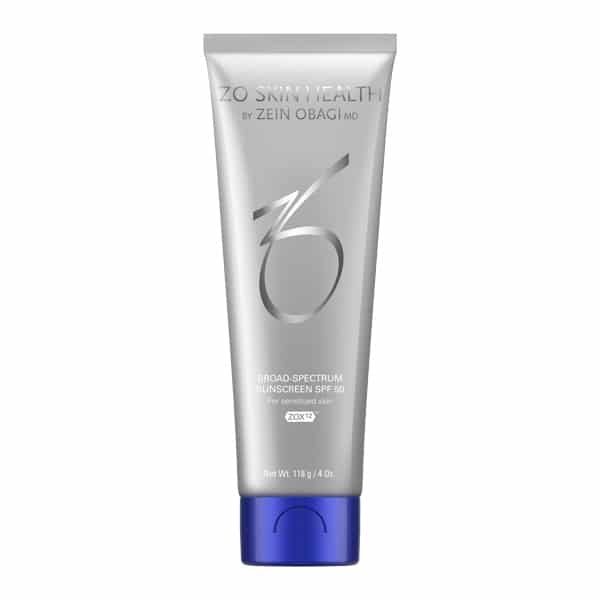 Lightweight, non-irritating mineral sunscreen for the most sensitive skin types and post-procedure skin. Provides broad-spectrum protection against UVA, UVB rays. Natural melanin shields skin from aging effects of high-energy visible (HEV) light. Oxybenzone free. ZOX12® Engineered with our exclusive 12-hour, time-release ZOX12® complex, our sunscreens help shield the skin from harmful infrared (IR-A) rays.
Benefits
• Protects daily multi-defense protection from UVA, UVB and HEV light
• ZOX12® complex provides antioxidant protection against free radical damage and the harmful effects of infrared (IR-A) rays
• Ultra-mild formula suitable for even the most sensitive skin types
• Soothes the skin and helps to minimize irritation
Size
Net Wt. 118g / 4.0 Oz
DIRECTIONS
• Apply liberally 15 minutes before sun exposure.
• Reapply at least every 2 hours.
• Use a water resistant sunscreen if swimming or sweating.
• Children under 6 months of age: Ask a doctor.
ACTIVE INGREDIENTS
• Titanium dioxide 5.7%, Zinc oxide 4.9%: Protects against UVA and UVB rays
• Fractionated melanin: Provides protection against high-energy visible (HEV) light
• Bisabolol, beta-glucan: Help soothe the skin and minimize appearance of inflammation
• ZOX12® complex: Exclusive antioxidant blend which helps protect skin from free radical damage and IR-A rays
• Glycerin, Erythritol, Homarine HCl, Pentylene glycol, Propanediol: Restores,
replenishes, and retains hydration in the skin
To book an appointment with us, call, email or book online.