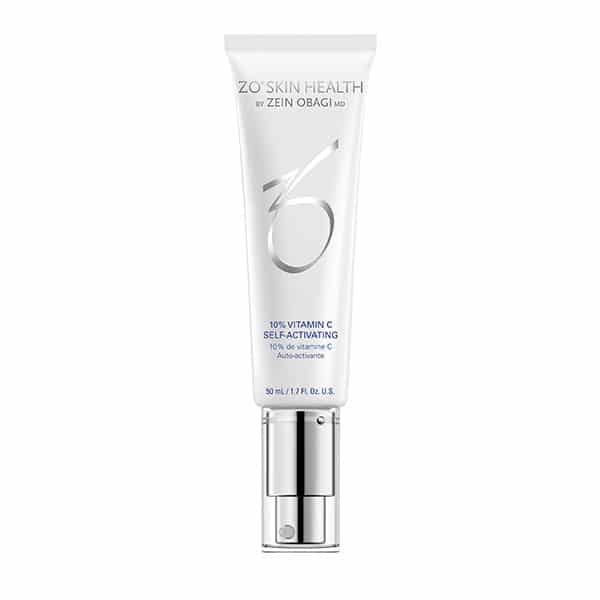 10% VITAMIN C SELF-ACTIVATING
Provides a potent dose of vitamin C that brightens and redefines skin, promoting a more even skin tone and minimizing the appearance of fine lines and wrinkles.
Benefits
• Helps remove surface discoloration
• Powerful antioxidants help defend against environmental triggers
• Helps minimize the appearance of fine lines and wrinkles
Size
50 ml / 1.7 Fl. Oz.
DIRECTIONS
Apply to clean, dry skin.
ACTIVE INGREDIENTS
• Ascorbic acid (10%): Exfoliates skin surface pigmentation for a more even tone and
brighter complexion
• Tetrahexyldecyl ascorbate: Proven to help prevent appearance of new dark spots
• Tocopheryl acetate & coenzyme-Q10: Provides multiple antioxidant protection
• Squalane: Mimics our body's own natural moisturizer factor for additional hydration
To book an appointment with us, call, email or book online.